Florian Gläsner
Principal
Diploma in Business Administration and Industrial Engineering Siegen, *1983 At Struktur Management Partner since 2011
Import contact data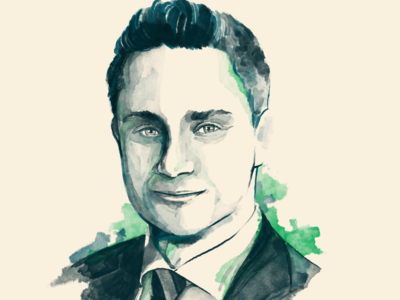 "It is not enough to know – you also have to apply. It's not enough to want – you also have to do."
Vita
Even during my studies, in economics and engineering at RWTH Aachen University, I was always looking for challenges that would allow me to put the theory I had learnt into practice. The first valuable experiences I gained in doing so came when I founded and led a student university group at RWTH. I took my first steps in project work and consulting in the course of process consulting at a research institute at RWTH Aachen. I got to know Struktur Management Partner as an intern whilst still a student. The high level of responsibility involved and the consistency with which the necessary changes are achieved with our clients, in difficult situations and within a short period of time, continue to inspire me to this day.
Since joining SMP in 2011, I have accompanied and assumed responsibility for numerous turnaround projects. My focus is on the responsibility for challenging projects, particularly in the context of implementation support and when it comes to developing and assuming responsibility for efficient project management organisations. Internally, I am responsible for the continuous development of our expertise in project management, and the training of our project leaders. I am also involved in the supervision and development of our interns.
Focus
Design and implementation of turnaround and revenue enhancement concepts
Drawing up of restructuring reports
Sophisticated project management
Operative implementation management, including temporary, interim responsibility
Focuses in terms of sector: Automotive industry, mechanical and industrial plant engineering, industrial goods and construction supply industries
Experience
Many years of experience in the drafting of analyses and in support, as well as in the assumption of responsibility for implementation products in higher-revenue German medium-sized companies, for more than 30 clients over the last 11 years.