Georgiy Michailov
Managing Partner
Diploma in Economics, B.M. (TSUoE) Kirchzarten, *1978 At Struktur Management Partner since 2003
Import contact data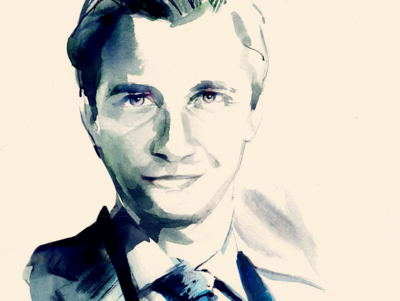 "Focus on your competitive strengths and your market positioning based on them. Because without a genuine value positioning, a sustainable turnaround is not feasible."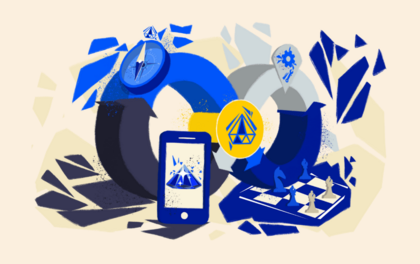 Vita
After completing my first degree in business studies in Uzbekistan as well as stopovers in Turkey, the Netherlands and Germany, I successfully completed my studies of economics in Freiburg in 2003. I already got to know SMP as an intern during my studies. The set of values and exciting tasks didn't let me go. In recent years I have passed through all stages of development and became a Partner in 2009 and Managing Partner in 2013.
Internally I am responsible with colleagues for Southern Germany, strategic marketing as well as sales and method development. Furthermore, my main areas of expertise are profitable growth, value-oriented business models and sales optimization.
Focus
Design and implementation of turnaround and fitness programs
CompetenceCenter Management: growth and sales
Branch Centre Management: consumer goods and renewable energies
Most projects with a focus on consumer goods, renewable energies, mechanical engineering, construction suppliers and automotive
Handelsblatt Award for Best Operational Restructuring 2016
Experience
Many years of experience in turnaround and growth management in upper-level mid-sized companies with an international orientation, over 75 clients in the last 18 years
Member of TMA Germany (Association for Restructuring TMA Germany e. V.)
Several advisory board mandates in family businesses
Publications and Articles
October 2022, Börsen-Zeitung: "Die Transformationsreserven sind aufgebraucht"
October 2022, Buch Campus Verlag: "Redesigning Business Models"
October 2022, "Play long-term games with long-term people" – Interview by Daniel Nerlich from Consultant career lounge
July 2022, Plattform für Digitalisierung und Nachhaltigkeit, "Auf die Werte kommt es an" - im Gespräch verrät Georgiy Michailov, wie wichtig Werte für den Unternehmenserfolg sind
Jun 2022, Existenz Magazine Issue #33: Inflationsmanagement als neue Kernkompetenz oder: Wie externe Stressfaktoren einen ultimativen Test für die eigene Wertpositionierung und Resilienz liefern
March 2022, KSI – Krisen- Sanierungs- und Insolvenzberatung, Ausgabe 02.22: Wertorientiertes Geschäftsmodell–Redesign als Fundament eines erfolgreichen Turnarounds
February 2022, Existenz Magazine Issue #31: Wie sieht der "Nachhaltigkeits-Reifgrad" aus?
January 2022, KSI – Krisen- Sanierungs- und Insolvenzberatung, Ausgabe 01.22: Wertorientiertes Geschäftsmodell–Redesign als Fundament eines erfolgreichen Turnarounds
October 2021, Book "Chef Sache Marke": Excerpt from an interview
September 2021, TextilWirtschaft Interview: Preisnachlässe werden überschätzt
September 2021, INDat Report: Werte heben und das Blatt wenden
August 2021, Buch Verlag Franz Vahlen: 6. Auflage Modernes Sanierungsmanagement
August 2021, Der Treasurer: StaRUG: So führt ein Händler ein Frühwarnsystem ein
August 2021, Saatkorn: Interview zum Buch Geschäftsmodelle richtig bewerten
July 2021, Buch Campus Verlag: Geschäftsmodelle richtig bewerten
July 2021, Turnaround Leaders Blog: Vorausschauende Führung vor, während und nach der Krise
June 2021, OtWtNW: Das einzig legitime Ziel von Führung ist: die Selbstführung!
June 2021, Turnaround Leaders Blog: CPOs führen radikale Transformationen schneller und wirksamer zum Erfolg
June 2021, Turnaround Leaders Blog: Wertorientiertes Organisationsdesign als Fundament effektiver Organisationen
April 2021, Turnaround Leaders Blog: Data Analytics als Werthebel im Produktportfolio-Management
April 2021, Turnaround Leaders Blog: Wirtschaftsstabilisierungsfonds bzw. BayernFonds als "Last Resort" der Finanzierung: Erfahrungen und Erfolgsfaktoren
February 2021, Turnaround Leaders Blog: Lockdown 2.0 im Handel - Der harte Kampf ums Überleben! - Ein Praxisbericht
March 2021, Handels Journal: Zero Umsatz statt Zero Covid
December 2020, RKW Magazine, Issue 04_2020: The crisis resilience test. A navigation guide for managers in crisis and restructuring mode.
November 2020: Guidelines for efficient crisis management
October 2020, Georgiy Michailov in a discussion with Dr. Reinhard K. Sprenger: Leadership clearly and precise put into a nutshell.
July 2020, Author SectorForum (BranchenForum) "E-Mobility", Electric mobility is a good thing. However, only if you give your clients a lot of time and money to set up and run. Should you?
July 2020, FINANCE Magazine Transformation, an article by Jessica Hirsch and Georgiy Michailov "Corona Virus: Five Success Factors for State Guarantees"
July 2020, expert paper, Royal Triad – Cash, Payback, Dominance: Three types of companies in the COVID-19 crisis and the success measures for coping with the crisis
July 2020, KSI – Krisen- Sanierungs- und Insolvenzberatung, Issue 04.20: The renaissance of radical operative restructuring?
June 2020, RKW Magazine, Issue 02_2020: How companies and managers get through the COVID 19 crisis - or not.
June 2020, Georgiy Michailov in an interview with FINANCE-TV, "The suffering is back"
May 2020, Georgiy Michailov in an RKW-podcast-interview, "Hard"- and "Heart"-Facts in Crisis Management
April 2020, Commentary in "Maturus Aktuell" – Emergency mode in the COVID-19-crisis. How entrepreneurs stay in the driverseat and secure their existence.
April 2020, "Successful turnaround in the crisis", a remote interview series with Division One
February 2020, Georgiy Michailov in an interview with FINANCE-TV: "From cars to mechanical engineering: industries in crisis mode – Why machine tool construction could soon follow the crisis path in the automotive sector."
Guest commentary by Georgiy Michailov and Janis Steinfort, Existenz Magazin, February 2020, Contingency funding by occupational pension
In Cooperation (sponsor & co-author) with the FINANCE Think Tank Corporate Finance & Banking, Jan 2020, white paper: Financing in a downturn – An analysis of the coming crisis
Sept/Oct 2019, Interview with FINANCE Magazine "Out of Fashion"
April 2019, Interview with Existenz Magazin "Zombies – Dawn of the dead companies"
March 2019, Georgiy Michailov in an interview with FINANCE-TV: "Wave of bankruptcies in the textile industry will continue."
Stakeholder-Management ist entscheidend für den Turnaround-Erfolg, an article by Georgiy Michailov, February 2019
Interview article in the recently published book "Chefsache Marke - Wie markenzentrierte Unternehmensführung über den Erfolg entscheidet" ("Brand as a matter of management - how brand-centred corporate management decides success"), author Jörg Bürkle, February 2019
November 2018: "Totally misplanned. The six most common psycho-logics of false prognoses of the future."
October 2018: Five errors in reasoning that – sooner or later – will certainly lead to a company crisis, an article by Georgiy Michailov
FINANCE Magazine 08/2018: The new IDW S6 help to encourage equity, article with statements by Georgiy Michailov and Maximilian Pape
Author of expert study: Stringency, brand, price. The earnings triad in the consumer goods industry.
FINANCE Magazine 11/2017: New version of IDW S6: "Serious weakness" – The new version of the IDW S6 restructuring standard threatens to make debt-to-equity swaps more difficult, warn the two restructuring experts Georgiy Michailov and Maximilian Pape.
Reorganization only with adequate equity capital in the balance sheet? – An article by Georgiy Michailov and Maximilian Pape in "return. Magazine for Transformation and Turnaround", 2017
FINANCE Magazine 6/2015: "Why business plans are so often wrong. Psychological planning errors: the six most common causes."
"Realism instead of fiction: Result instead of experience", the growth brochure of Struktur Management Partner.
FINANCE Magazine 4/2013: "Most crises are homemade" – Restructuring consultant Georgiy Michailov on the causes of corporate crises
technology & management 2007: "Success through crisis. Processes and factors of effective management."
Collaboration on the bestseller "Turnaround-Management in der Praxis", published by Campus Verlag